Group Therapy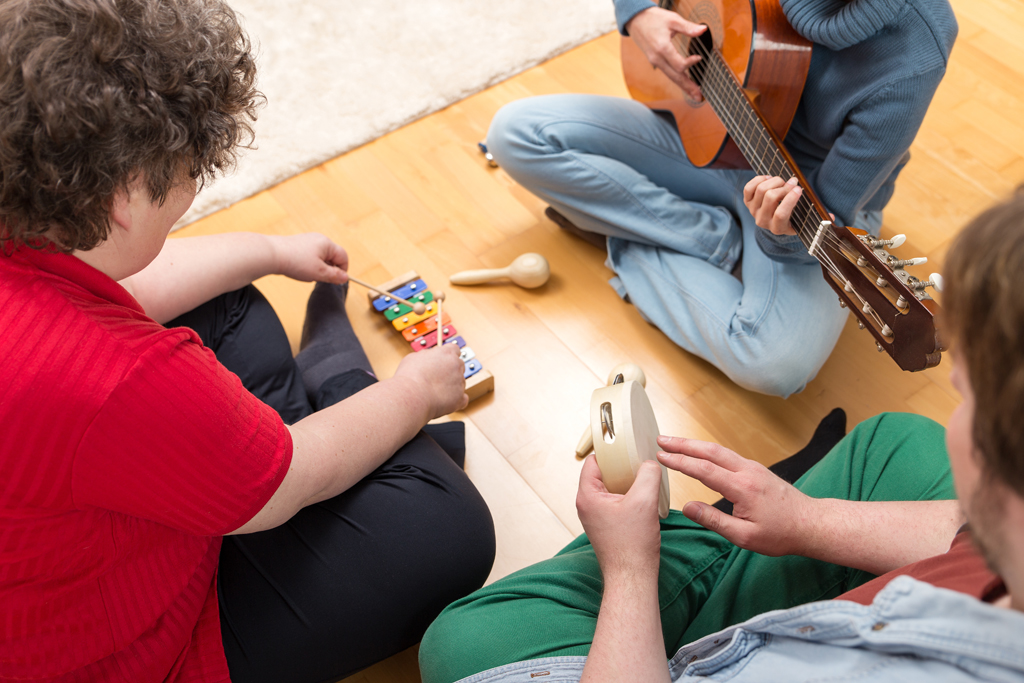 Community Groups
---
We offer individualized music therapy group programs for any community agency or association.  These groups can be individual trial sessions or can run for a set number of weeks. The programming is individualized to meet the needs and goals of the group.  We can accommodate groups at our clinic in Barrie, or are happy to travel to off-site locations.
Clinic Groups
---
We offer seasonal group sessions out of our clinic in Barrie.  Examples of groups available include:
Music Speaks (Speech & Music Therapy)
Music Theatre Group
Rock Stars (Preschool, School Aged, Teen, and Adult Groups)
Sibling Support Group
Social Skill Group
Long-term Care Private Groups
---
A group of 5-8 residents from the same unit of a facility share the cost to bring a music therapist into their home for weekly group sessions. Programming is catered to the individual needs and abilities of participants and the music therapist offers support as necessary to ensure it is a stimulating and interactive program. Please contact us for a list of available groups or to arrange for this option in your long-term care facility.