Developmental & Rehabilitative Services
Music therapy provides a motivating and engaging way to work on developmental or rehabilitative goals. This type of services is focus on the client learning or improving a specific skill. We are experienced at working collaboratively with allied professionals and supporting predetermined SLP, OT, and PT goals in a musical environment.
Developmental Services
Children with disabilities or diagnoses often have a childhood filled with therapy and goals. Our developmental services focus on creating an environment where we celebrate a child's current abilities and hide their goals in a fun and creative musical activities. We work in collaboration with allied therapies to offer consistency and additional support to achieve developmental goals.
Developmental Goal Areas:
Our team specializes in mental health support for seniors with dementia. Many long-term care residents experience depression, anxiety and agitation. Our therapists use music to improve mood, boost feelings of self-worth, and allow seniors to express themselves through song. The right music offered at the right time can make a big difference in a client's emotional state.
Social
Emotional
Communication
Physical
Life Skills
Academic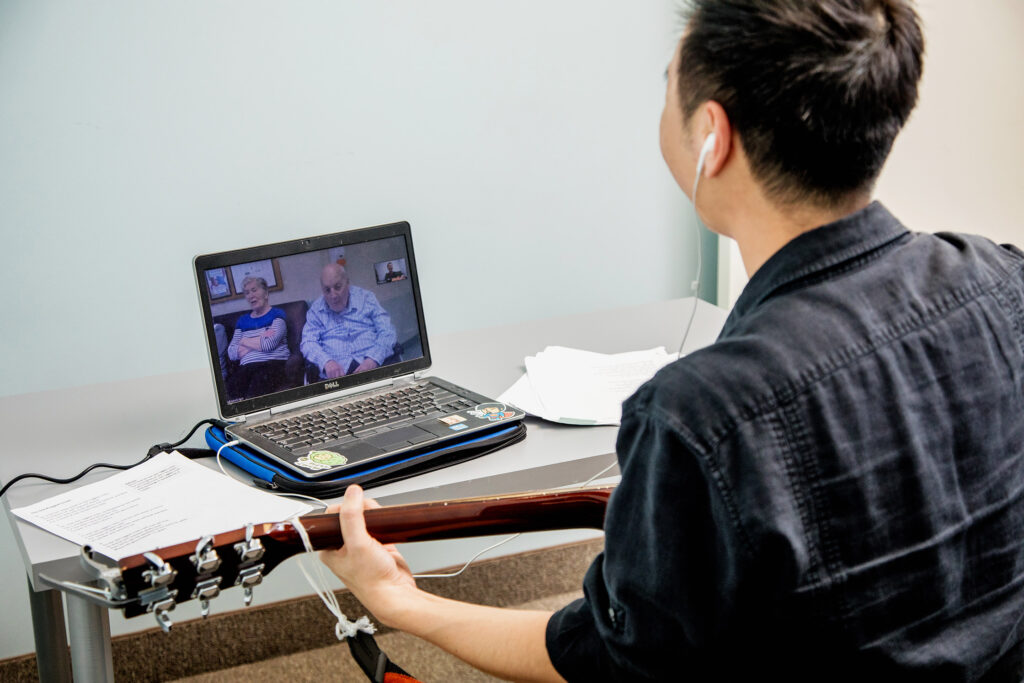 Rehabilitation Services
Our neurologic music therapists have additional training to use rhythm and music to develop neural connections, something that is crucial in stroke and brain injury recovery. This evidence-based practice enhances outcomes for recovery when combined with traditional therapies such as speech and physiotherapy. Neurologic music therapy provides a fun and alternative way for individuals to work on their rehabilitation goals.
Rehabilitation Area Goals:
Speech and Language Skills (breath support, volume, fluidity and rate of speech)
Motor Skills (gait training, range of motion, fluidity of movements)
Cognition Skills (attention, working memory, executive functioning)
---