Mental Health Services
Music therapy offers a unique way to support a client's mental health. The ability to speak or communicate verbally is not required to benefit from this service. This makes it an ideal option for children, people with developmental disabilities and those with impaired speech due to dementia, brain injury or stroke.
---
Paediatric & Special Needs
Understanding and working through big emotions can be difficult for anyone but particularly so for children and individuals with special needs who perhaps don't have the ability to express themselves. Music therapy offers an outlet for clients to learn about emotions, express themselves in a non-verbal way, and develop strategies to work through their feelings.
Seniors Mental Health
Our team specializes in mental health support for seniors with dementia. Many long-term care residents experience depression, anxiety and agitation. Our therapists use music to improve mood, boost feelings of self-worth, and allow seniors to express themselves through song. The right music offered at the right time can make a big difference in a client's emotional state.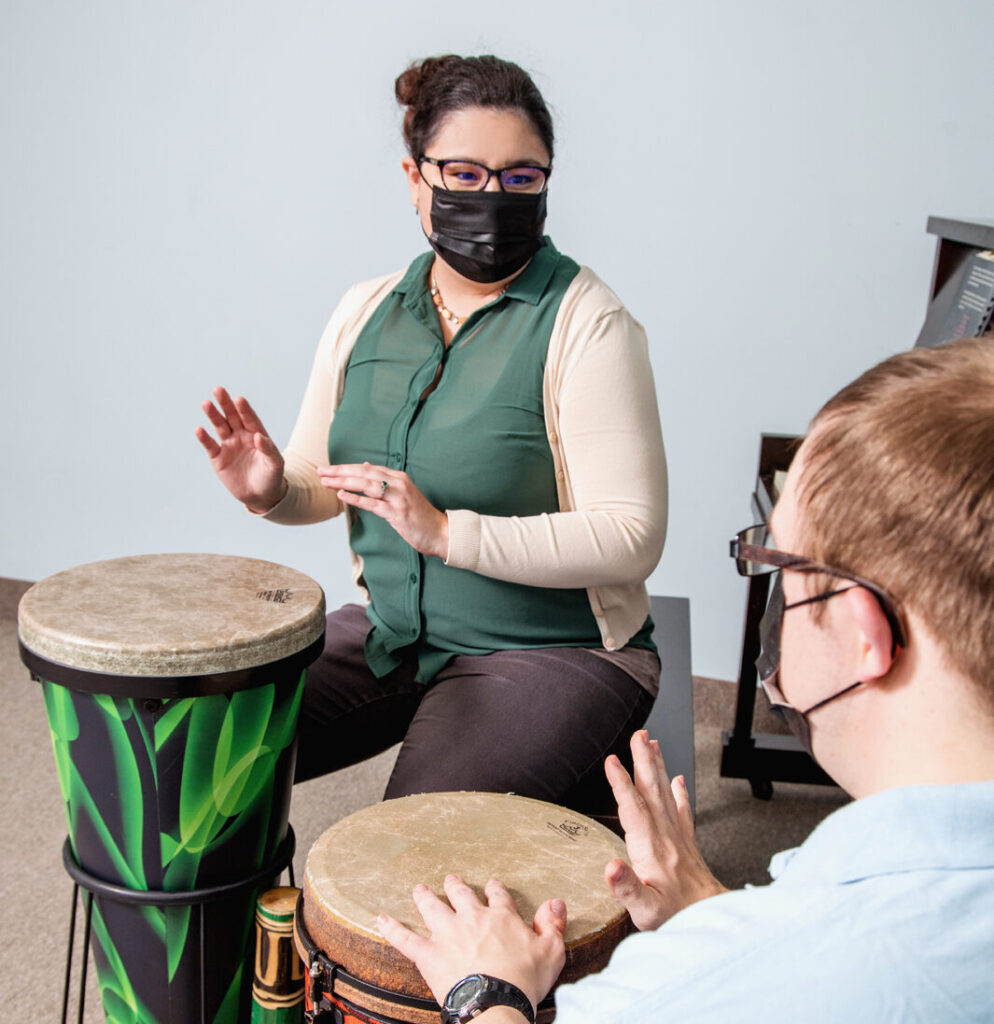 Common Goals:

Emotional Learning
Regulating Challenging Behaviours
Grief and Bereavement Support
Trauma Support
Healthy Self-Image
Mindfulness
Support for anxiety, depression, agitation and responsive behaviours
Prevention of Social Isolation
Palliative Care Support
---
Our mental health services may be eligible for coverage through extended health benefits.
We encourage you to check if your plan covers psychotherapy services.
---