Group Programs
We are pleased to offer group programs for individuals of all ages. Groups services offer a budget friendly option for families and also supports positive social opportunities with peers. Programming is customized to support the needs and goals of the clients in each group.
---
Music Speaks
Ages 2.5-5
In-Person Group Sessions
Saturdays 9:30-10:15am
8 Weeks/$400
This program was created by Joyce Hignett, SLP, and Heidi Flynn, RP, MTA. It blends speech and music therapy to provide a creative and unique way for children to approach therapy.
---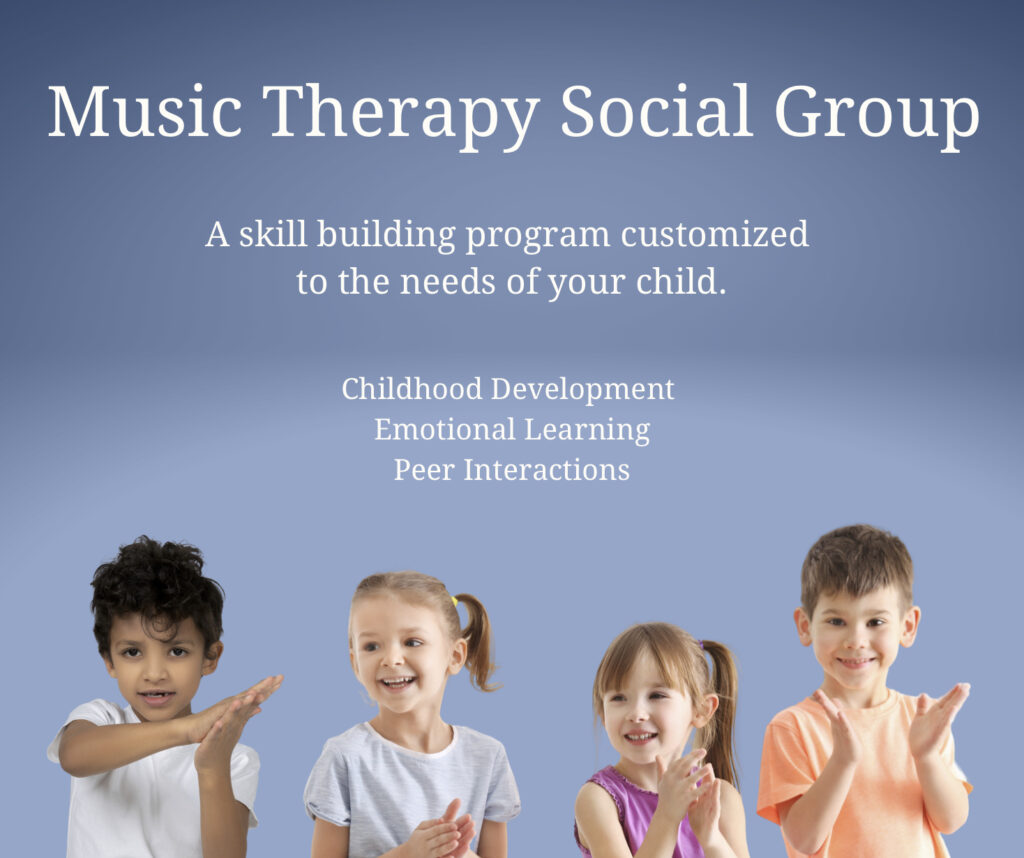 Music Group Therapy
Ages 5-9
In-Person Group Sessions
Saturdays 11:00-11:45am
8 Weeks/$240
This group program provides school-aged children with a fun and creative way to approach their developmental, social, and emotional learning.
---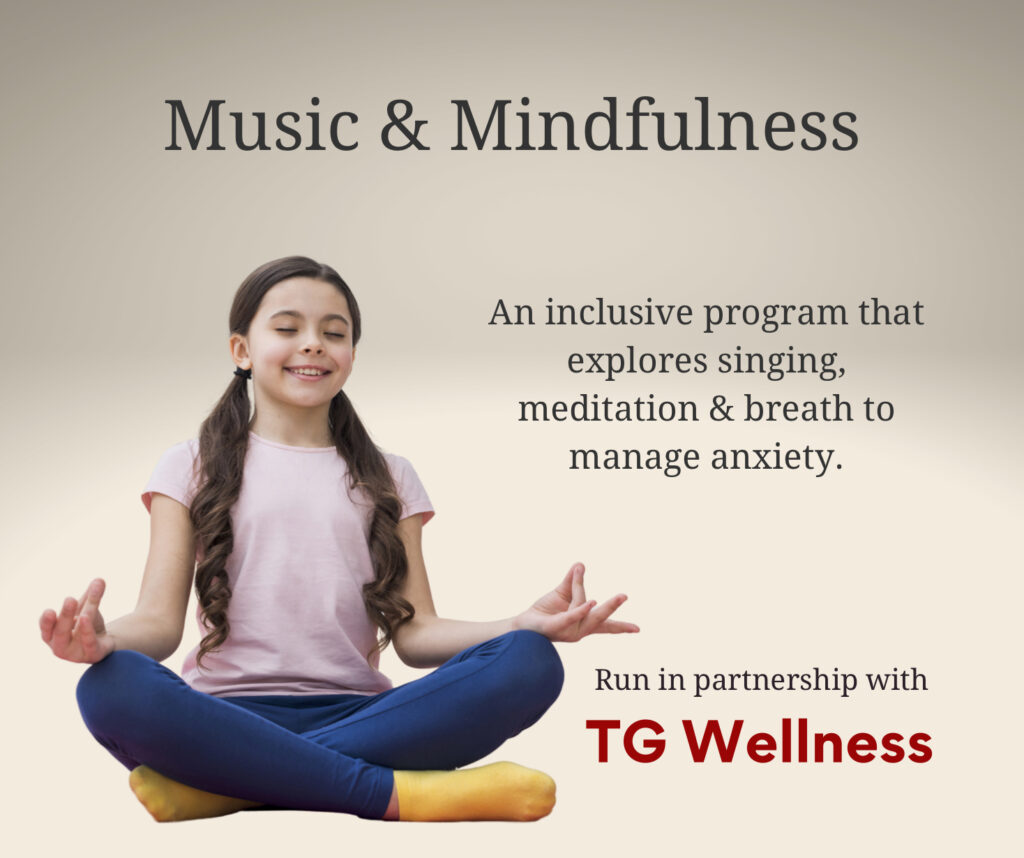 Music & Mindfulness
Ages 9-13
Online Group Sessions
Thursdays 6:00-6:30pm
6 Weeks/$150
This inclusive program is run by our Certified Music Therapy and Meditation Expert Tiffany Gardhouse. Clients will gain strategies to navigate their big feelings.
---
Music Therapy Group
Ages 13+
In-Person Group Sessions – STARTING WINTER 2022
Tuesdays 6:00-6:45pm
8 Weeks/$240
This recreation-based group is for youth and adults with developmental disabilities. Group sessions focus on having enjoyment and strengthening peer interactions. This program is eligible for SSAH and Passport Fund Reimbursement.
---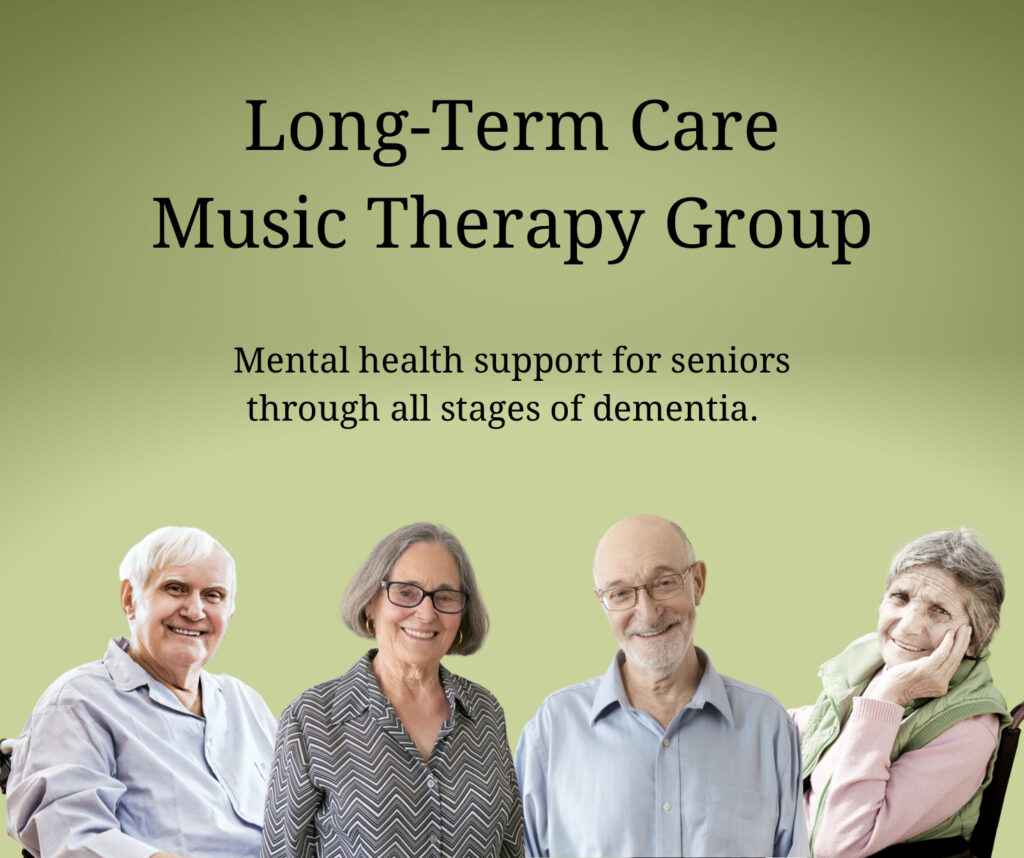 Long-Term Care Music Therapy Group
In-Person Group Sessions
At Select Facilities
$15/session + tax
3-5 Group Members – 30 minute group session OR 5-8 Group Members – 45 minute group session at no additional cost.
Our senior music therapy groups focus on supporting mental health. For some this is preventative and for others, we offer support to manage symptoms of depression, anxiety, and agitation.
---